PMA offers one-to-one musical instrument tuition for all ages and levels. Currently we offer Acoustic Guitar, Electric Guitar, Classical Guitar, Bass Guitar, Vocal, Ukulele, Mandolin, Banjo, Piano, Keyboard, Drum Kit, Percussion, Brass, Woodwind, Violin, Viola, and Theory lessons - all from our academy.
Our team of tutors are DBS-enhanced checked and offer a relaxed, friendly and modern approach to learning. Graded courses are encouraged. ABRSM, Rockschool, RGT, and Trinity Guildhall administration and exam entries are organised by our team.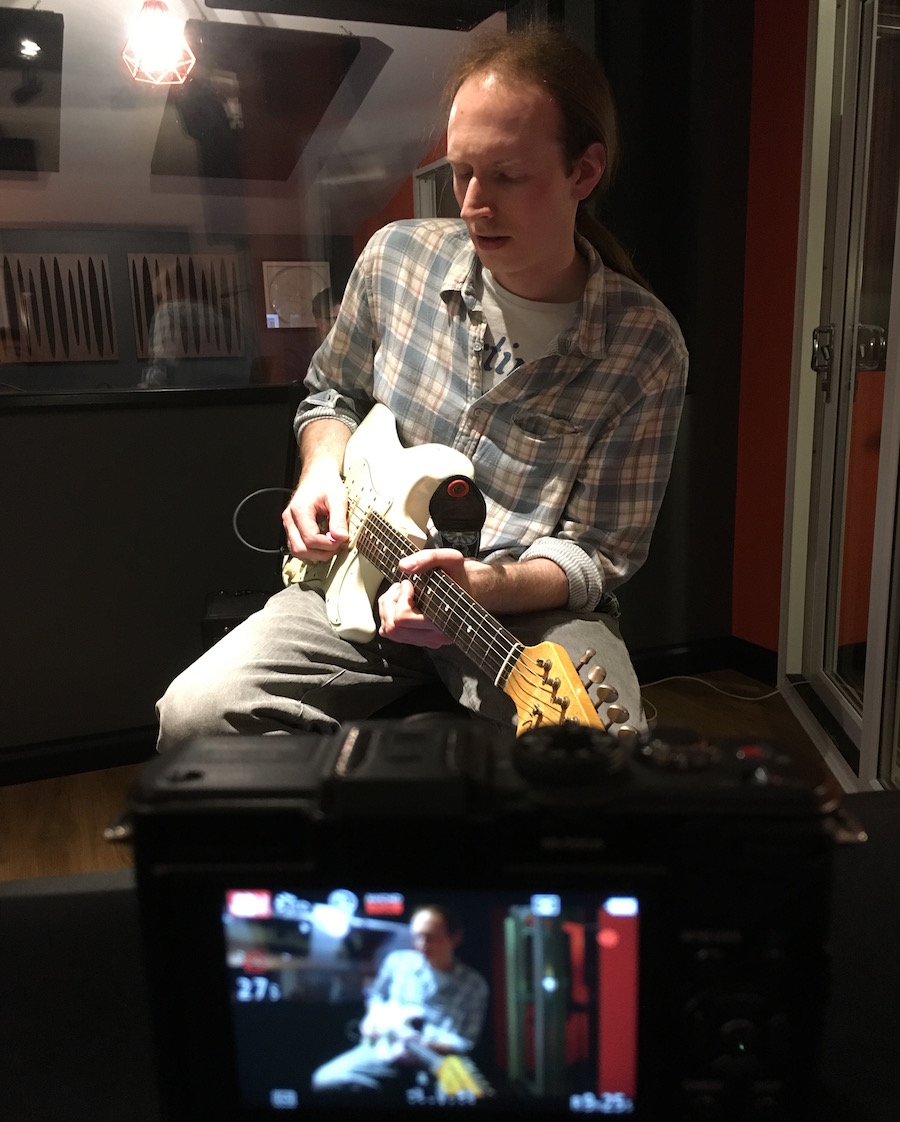 Ben Frankis. BMus (Hons), DipHE
Ben has been playing guitar for 15 years and his primary influences are blues and rock music. He has gigged extensively with a number of bands and has been involved in different recording projects.
Ben attended the ACM, Guildford, where he attained guitar qualifications at Higher Diploma and Degree level.
He has gained a lot of experience teaching students of all ages and abilities. He has a modern and relaxed approach to teaching, whether it be guiding students through their grades or helping them learn their favourite songs.
A multi-instrumentalist, Ben teaches vocals, saxophone and piano.

With experience in every genre of music, Ben's philosophy is that anyone can excel in their chosen instrument if given the proper instruction and confidence to expand their horizons. His fun and exciting approach to music is tailored to each student's specific interests and needs.

Ben is a songwriter who runs PMA's choirs; Planet Voices. He can usually be found performing with his band The Ben Goble Trio. He has played at festivals all over Europe such as Glastonbury (with J.S & The Lockerbillies in 2016 & 2017) and Chateau Perché (with DJ Ben Osbourne in 2018).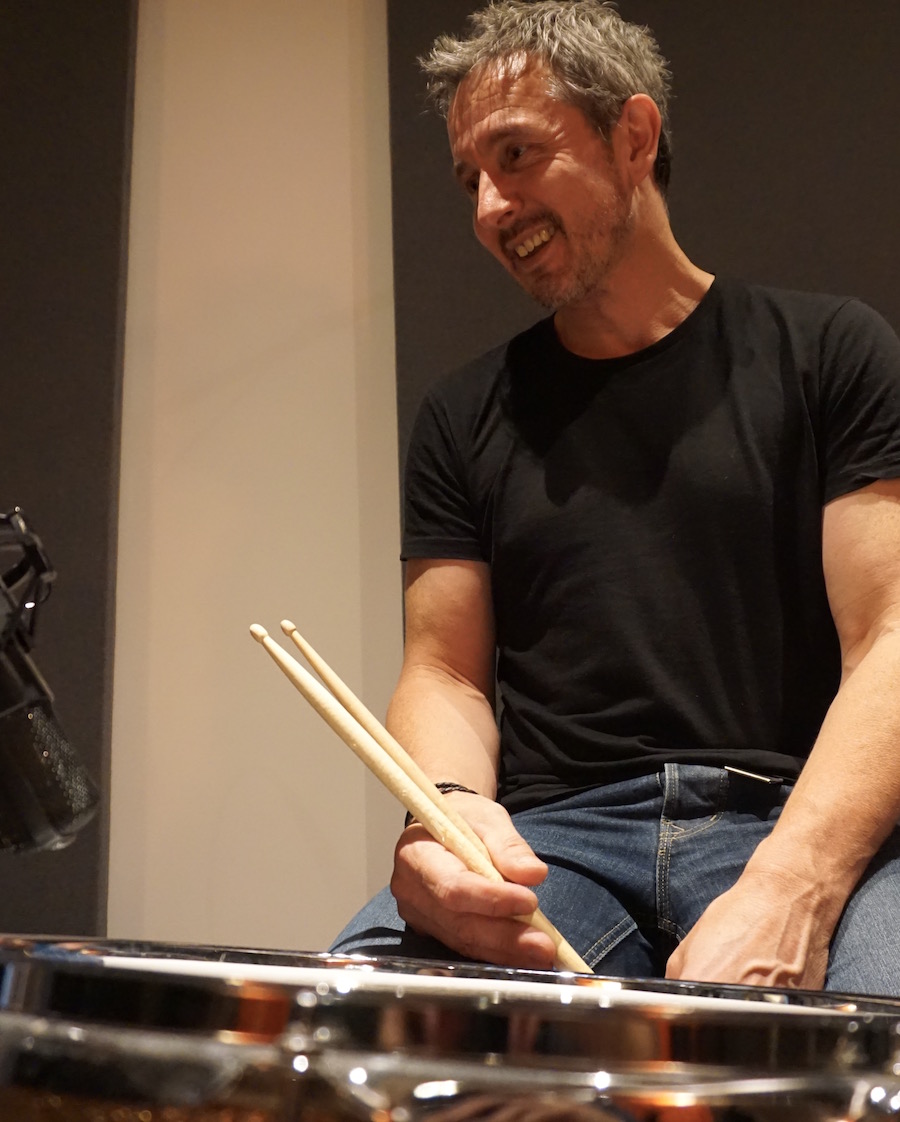 Phil has a wealth of playing experience. An accomplished drummer and renowned for his groove playing and solid feel, Phil combines a relaxed approach to fundamental skills with vast performing experience spanning over 25 years.
Phil has performed all over the UK and Europe with several artists and touring bands.
Phil endorses the Trinity Guildhall and RockSchool graded courses.
Emily Wyke. BMus (Hons), Suzuki (Level 1), DipABRSM
Emily's love of stringed instruments took off when she began viola lessons at school aged 9. When she was 14, Emily began studying under the tutelage of Vivienne Ronchetti, taking up the violin alongside the viola the following year. During this time, she played viola and violin with the National Youth Strings Academy, receiving exceptional chamber music tutoring from professionals such as Damian Lorio.
Emily offers both the Suzuki method or a traditional approach.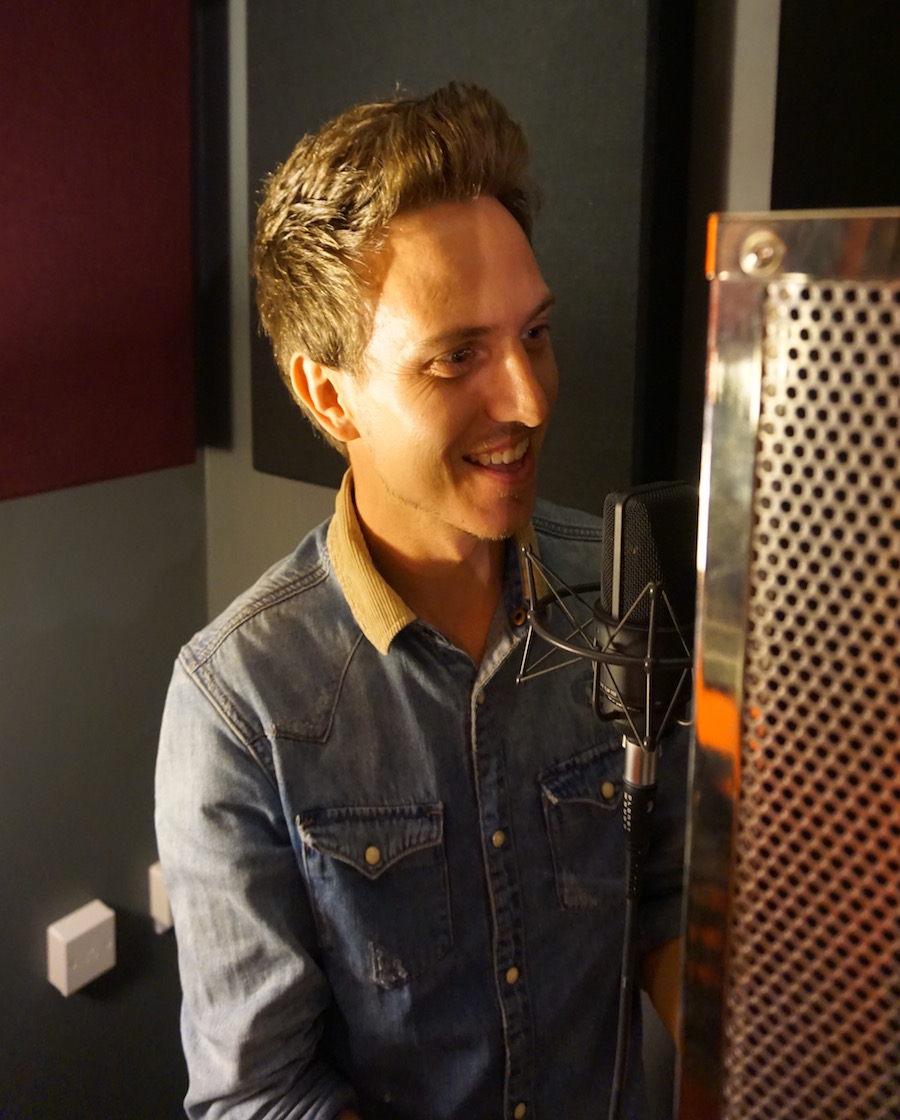 Former Universal Records signed artist, Scott's career covers a wide range of high profile national TV, press and tour exposure.
Scott offers a fun, contemporary, artist driven approach to vocal development lessons. For complete beginners to pro performers.
Providing unique exercises tailored to develop the following core vocalist skills: Vocal breathing techniques and stamina training, warm up techniques and vocal maintenance, vocal placement, tonal development, performance development including microphone technique and stage craft.
Jack Harrison. BMus (Hons), DipHE
Jack is very knowledgeable of music theory and composition skills. Jack's lessons are modern and very relaxed. His natural patience and friendly character helps his students learn at a comfortable rate, ensuring lessons are fun and customised to suit the individual students requirements.
Jack qualified from Canterbury University and has worked with several live music acts, written music for films and has collaborated with several songwriters.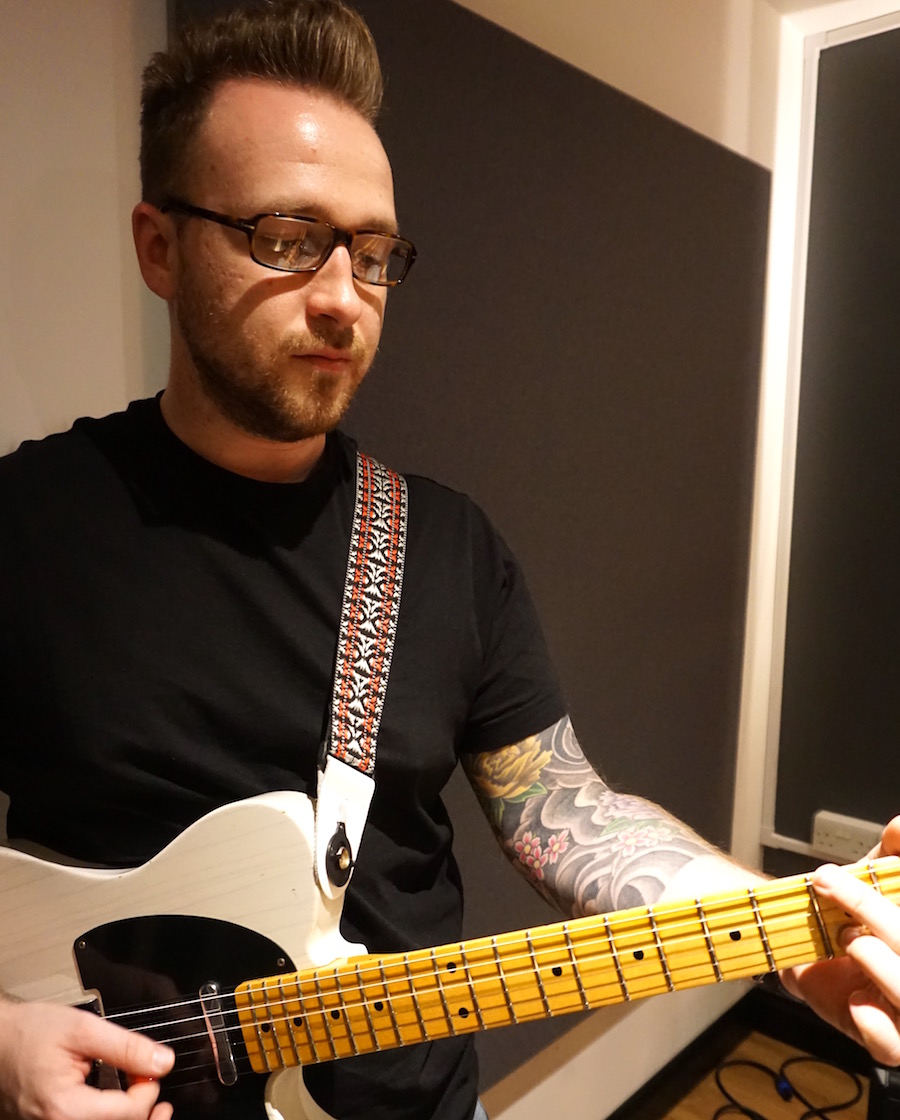 Karl Younger. BMus (Hons), DipHE, Level 3 National Diploma, QTLS, PGCE
Karl is a professional musician and guitarist. As a working musician Karl has traveled across the UK playing for original artists such as Elle Exxe (formally Linda Harrison) & Bartoven and 1st class functions bands such as The Hot Shots and Soul Desire. Karl has performed at Snape Maltings concert hall, Beachbreak & Great Escape Festivals, Indig02 as well as featuring on BBC radio.
Karl has a great passion for music education and holds qualified teacher status (QTLS).
Michaela Allen. BA (Hons)
Michaela is a professional musician and experienced vocal and piano tutor. Since graduating Leeds College of Music with the conservatoire prize for classical music (BA) and a first class degree, Michaela has been regularly performing across the U.K.
Michaela likes to bring something different to each lesson. Alongside technical and theoretical tuition, her lessons are tailored to the individual needs of her students, focussing on their personal artistic development and performance management.
Murray Collins. BMus (Hons)
Specialising in bass guitar covering: Electric Bass & Double Bass.
Murray also offers lessons in. sound engineering, music production, and recording techniques.
Having studied for 5 years in music production BA (Hons), Murray offers fun, relaxed tuition covering all styles and levels.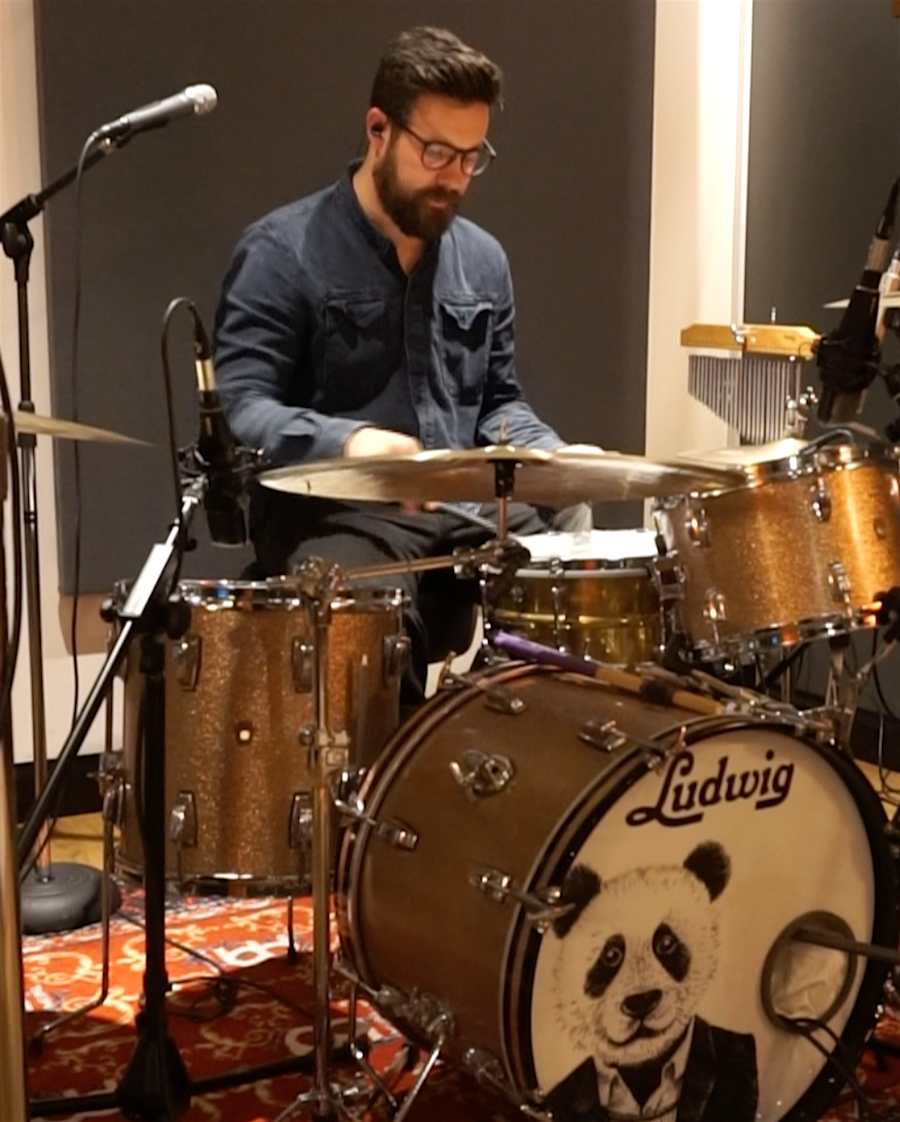 Chris King. BMus (Hons), DipHE
Chris graduated from the London College of Music after studying a higher diploma and BMus degree. Chris has a vast experience having played drums for several bands and solo artists. When it comes to teaching, Chris ensures his pupils are relaxed, confident and ready to engage in learning techniques favoured by the world's top drum kit educators.
Hannah Hinchliffe. BA(Hons)
Hannah is a professional saxophonist who also plays and teachers Flute, Clarinet and Recorder. Experienced in many genres of music playing funk, jazz, ska, classical, folk and electroswing, Hannah plays most weekends with many bands including Ska'd 4 Life.
Hannah believes that lessons should be fun and that, although grades can be important, love for an instrument and enjoyment of lessons is more key!
Hannah is also currently studying a BA(Hons) in Woodwind Craft, Design and Repair so is very knowledgable of how the instruments work and can make adjustments for students if need be!
Edie Rae Farrell. ABRSM Dip
Working for The BIG Sing, Edie runs two community choirs, one for ages 12 upwards and one for kids of a primary school age. Edie teaches piano and singing in all levels and styles - incorporating lots of fun and focusses on thorough lesson planning and encourages students to practice regularly.
Hannah is a professional musician with 10 years of teaching experience covering flute, cello and piano.
Hannah regularly performs at weddings, recitals and in recording studios.
Hannah is passionate about sharing music with students both young and old, by delivering lessons in a relaxed and nurturing environment promoting self confidence in whichever route the students wishes to learn.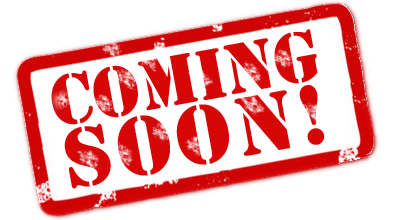 Lucy is our tuition manager and somehow organises the 300+ students who visit PMA every week.
Lucy is very organised and can assist you in booking up your FREE taster lesson! 01394 383700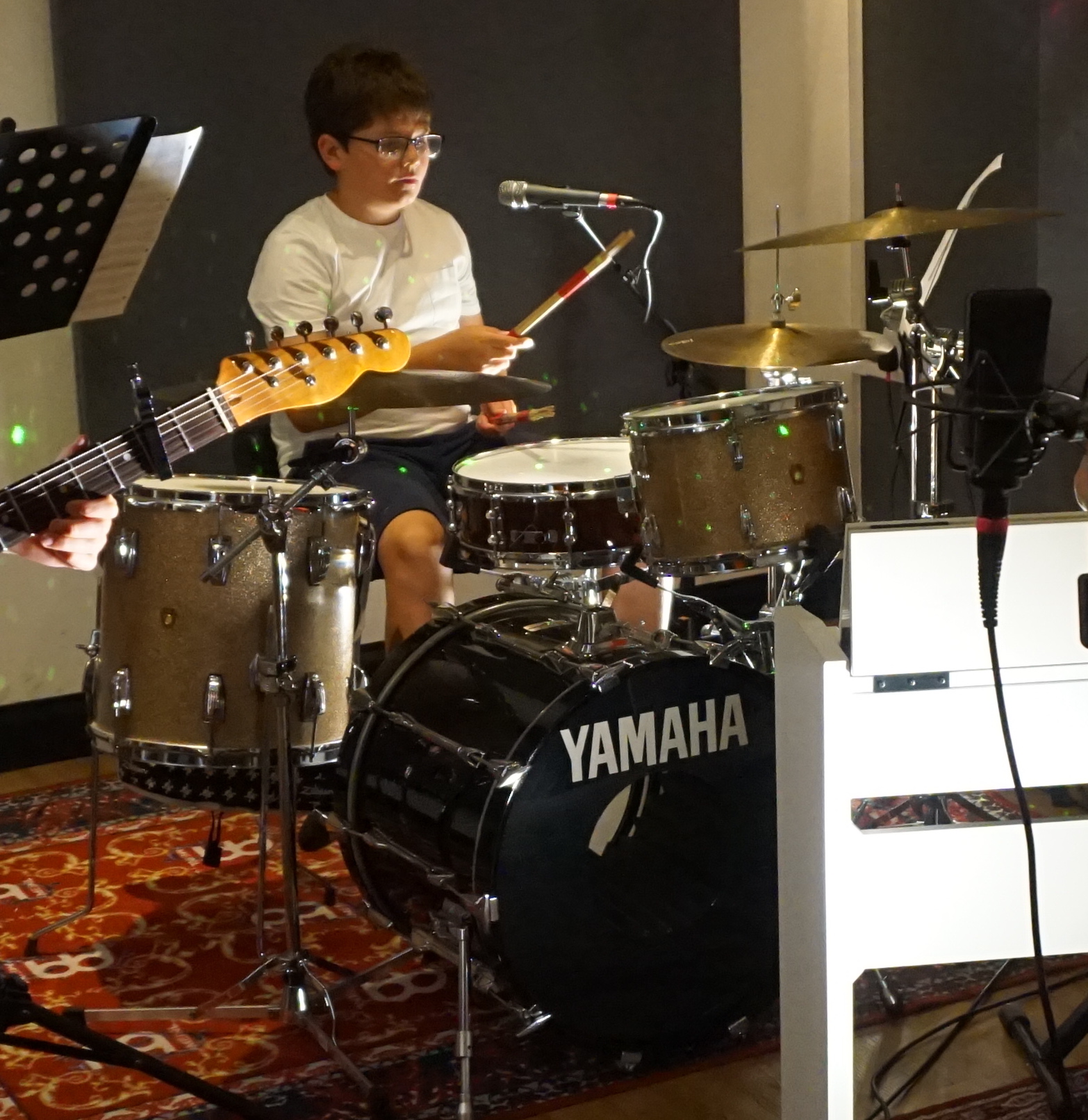 Will is a multi-instrumentalist, learning the drums, guitar and vocals here at PMA. He is also part of our Youth Choir and regularly joins our RockSchool holiday workshops with his band Northern Lights.
Will works at PMA during school holidays and makes a mean cuppa. He's also very funny and makes everyone laugh with his great sense of humour!